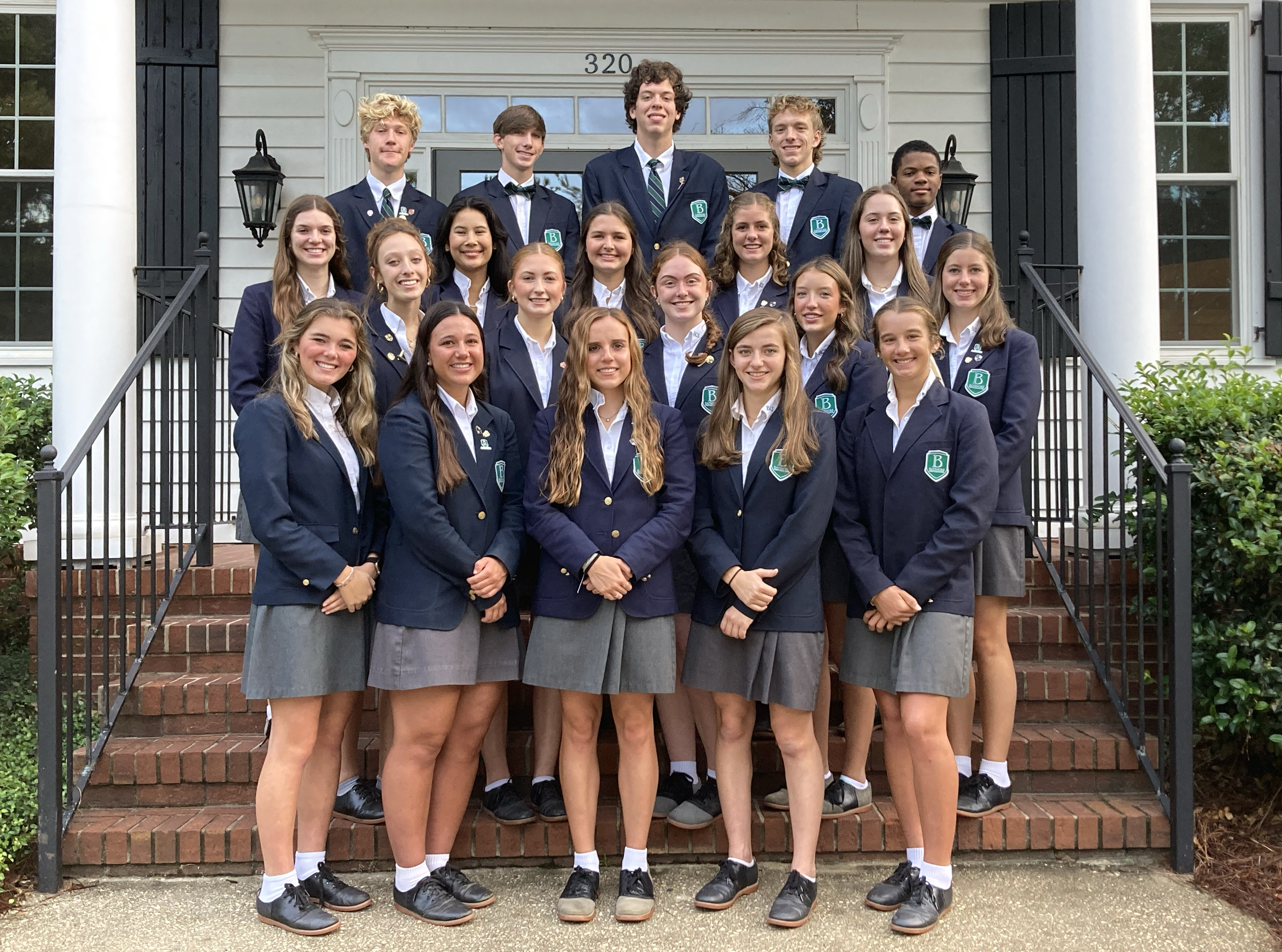 The BCS Ambassador Program is part of the Office of Admissions' outreach program to prospective parents and students, and aligns with the school's focus on student leadership, school spirit, and personal expression. Founded in 2016, the program offers Student Ambassadors unique opportunities to develop leadership and communication skills in service to the school and the community. Through an application process, the Office of Admissions selects students from those currently enrolled full-time in 10th-12th grades at BCS with the desire to represent the school as they engage with school visitors. Student Ambassadors regularly conduct campus tours, speak at school and other events, and represent the school in the community. Ambassadors will receive leadership training and develop strong communication skills throughout the course of the program.
Congratulations to the BCS Ambassadors of the 2023-2024 school year!
Anne Adamson, Abigail Nance, Jane Stewart, Ansley Hardy, Becca Brown, Elizabeth Hope, Carson Ruble, Jantzen O'Neil, Katelyn Moore, Jack Wheeler, Caden Phillippi, Emily Adamson, Carter Frego, Julianna Byrd, Ruthie Wilson, Katherine Lockridge, Dareon Maynard, Megan Adcock, Alexandra Brousseau and Avery Hensley.