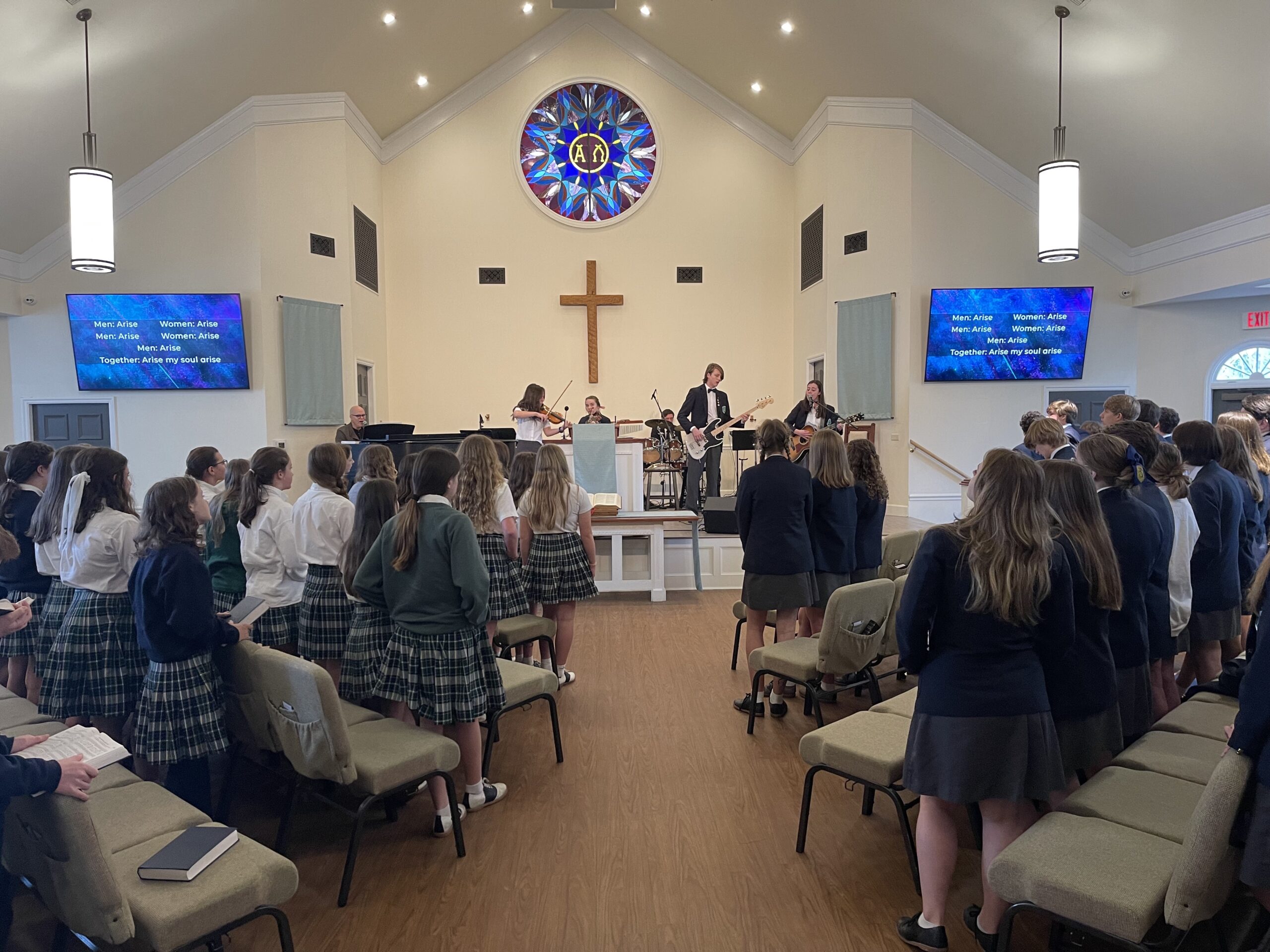 Chapel
Chapel is a meaningful time of worship, prayer, and Bible study. All students attend a weekly Chapel service in the ESPC Sanctuary.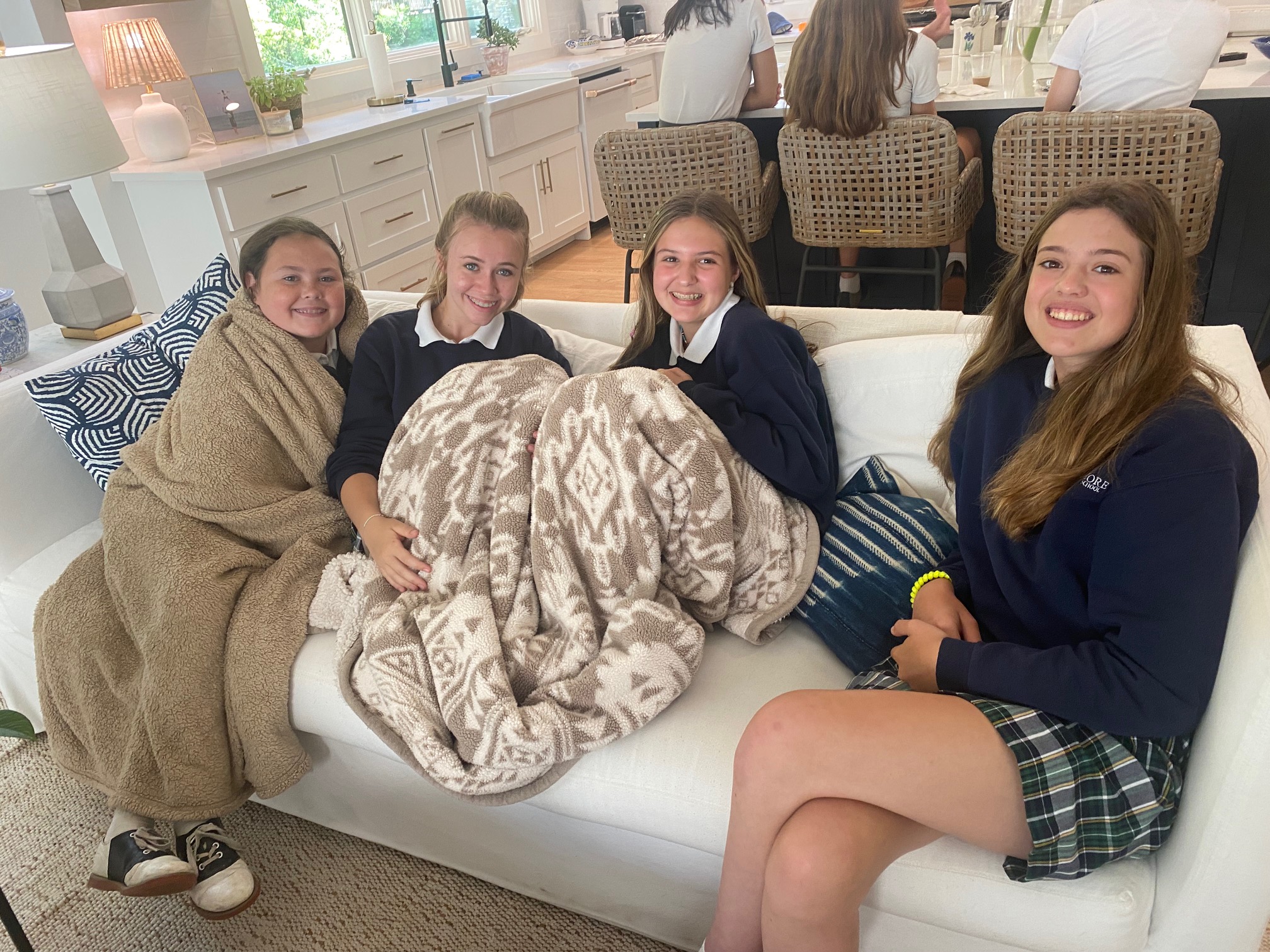 Colloquy
Students in Upper School have weekly small group discussions on topics of virtue and Christian life.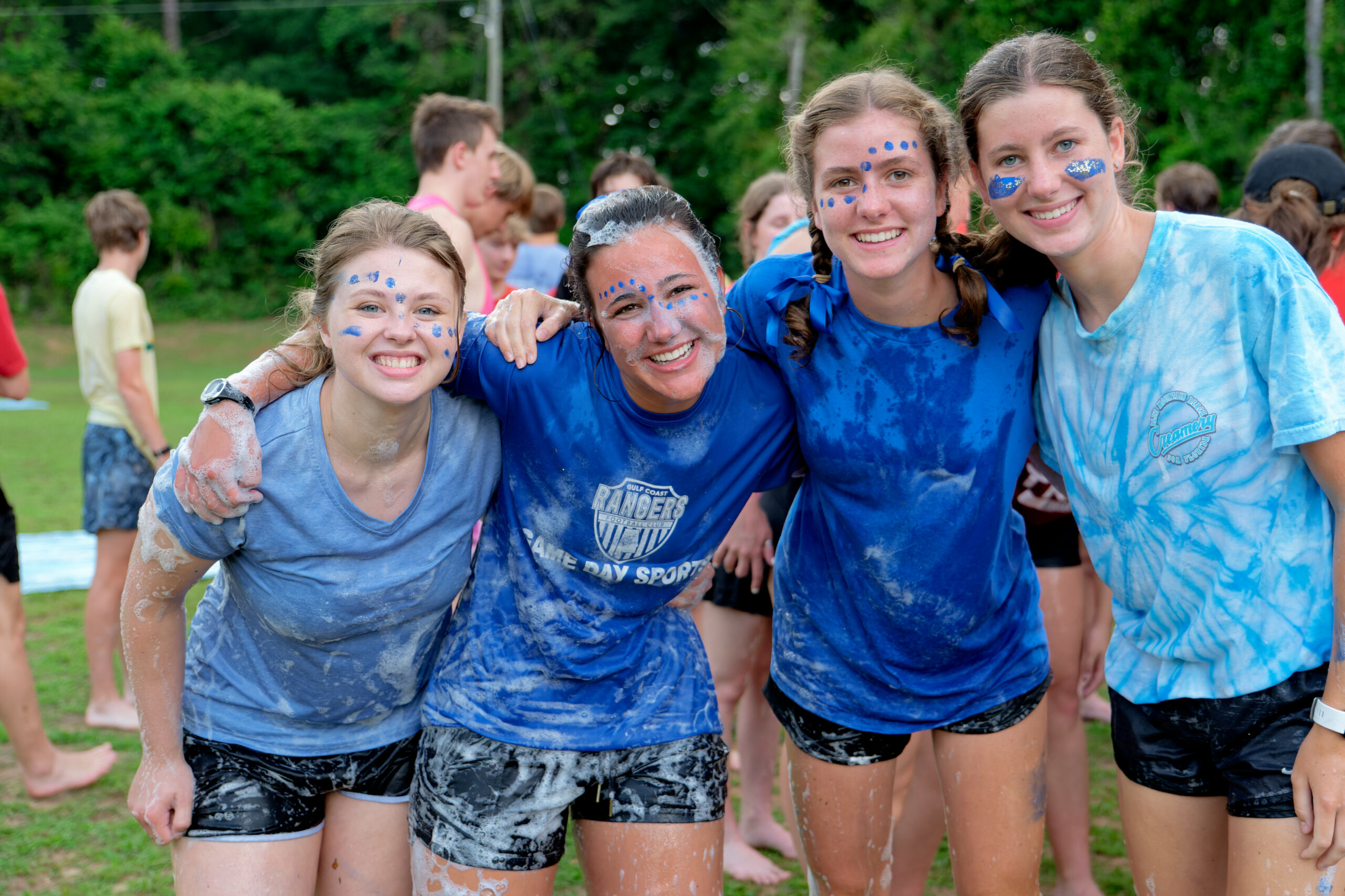 House
The House System at Bayshore exists to point students to God, to shape them by His Truth to love whatsoever is just, pure, lovely, and virtuous, and to prepare them to joyfully engage the world with their faith and reason. Each house provides opportunities for student fellowship, service, leadership, and discipleship across grades in the Logic and Rhetoric School.
To find out more about our House System please click here.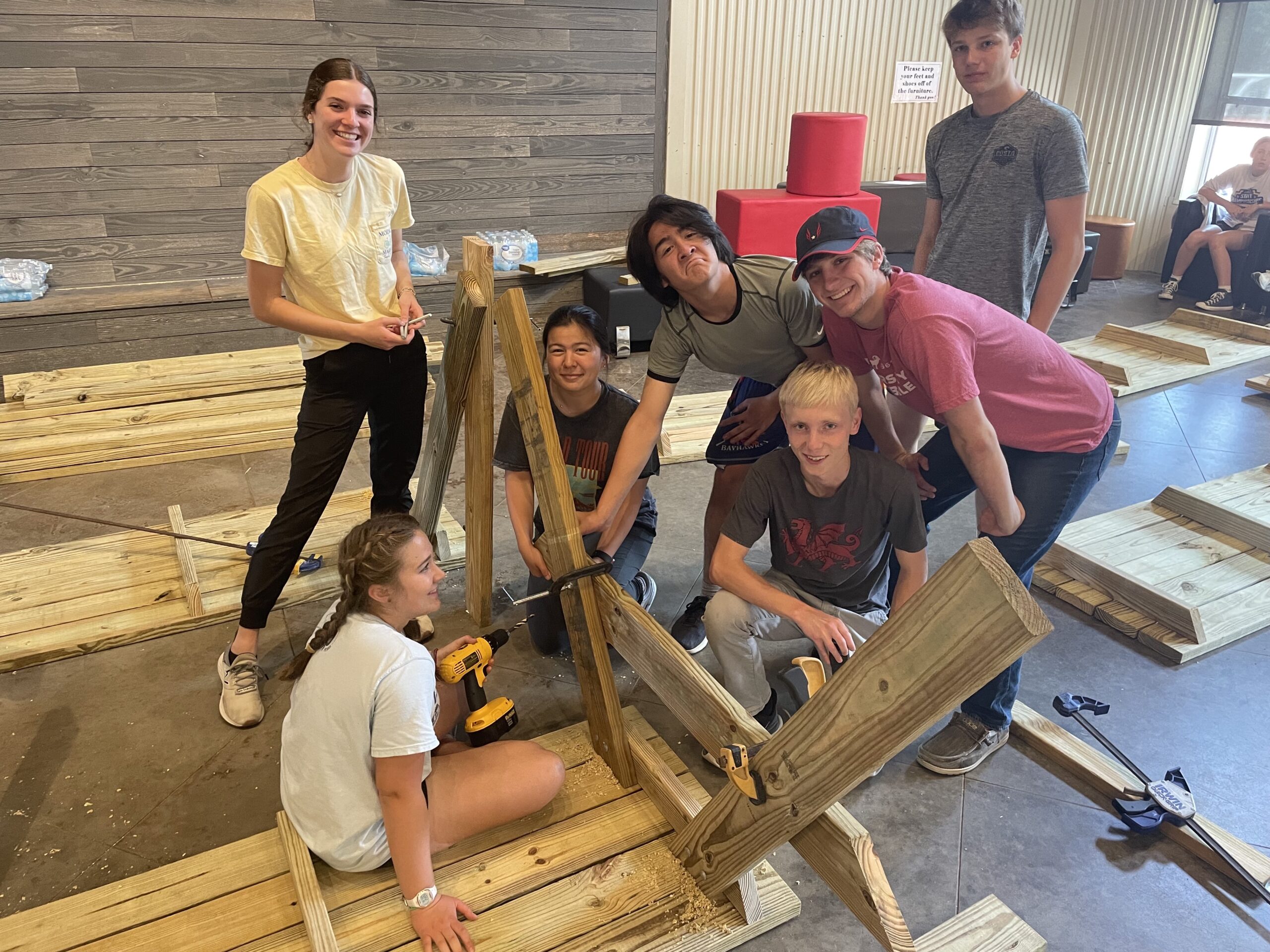 Student Service Projects
All students are encouraged to serve the community through volunteer work that benefits others in need, furthers the mission of the school or the church, or honors God's creation. BCS students have served our community in many ways including Coastal Clean Up, Walk for Life,  Canned Food Drives, Strike Out Childhood Cancer Benefit, Rotary Club Tutoring, ESL, and Thomas Hospital Auxiliary.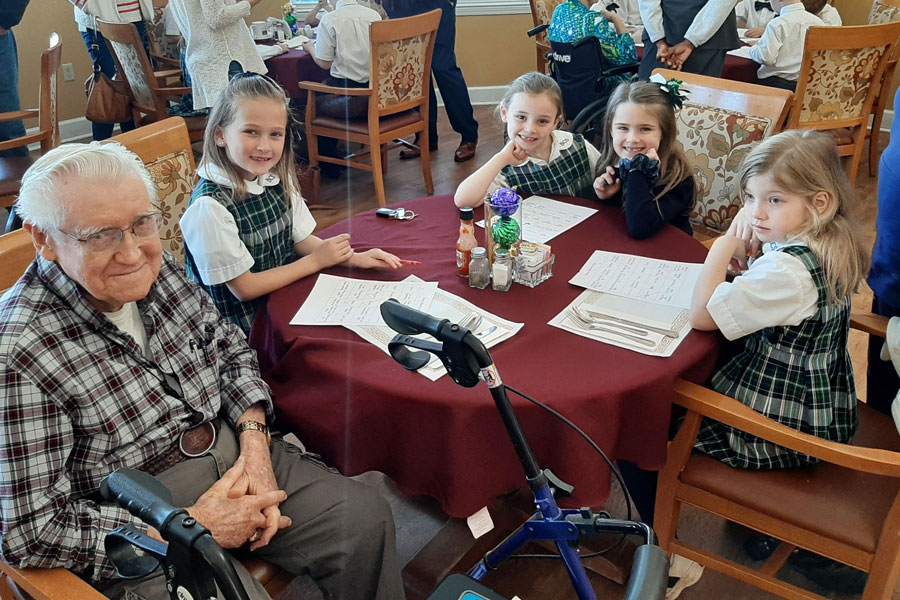 Mercy Field Trips
All our students participate in various mercy field trips throughout year. Students visit Nursing Homes, Veterans Homes, and Prodisee Pantry annually.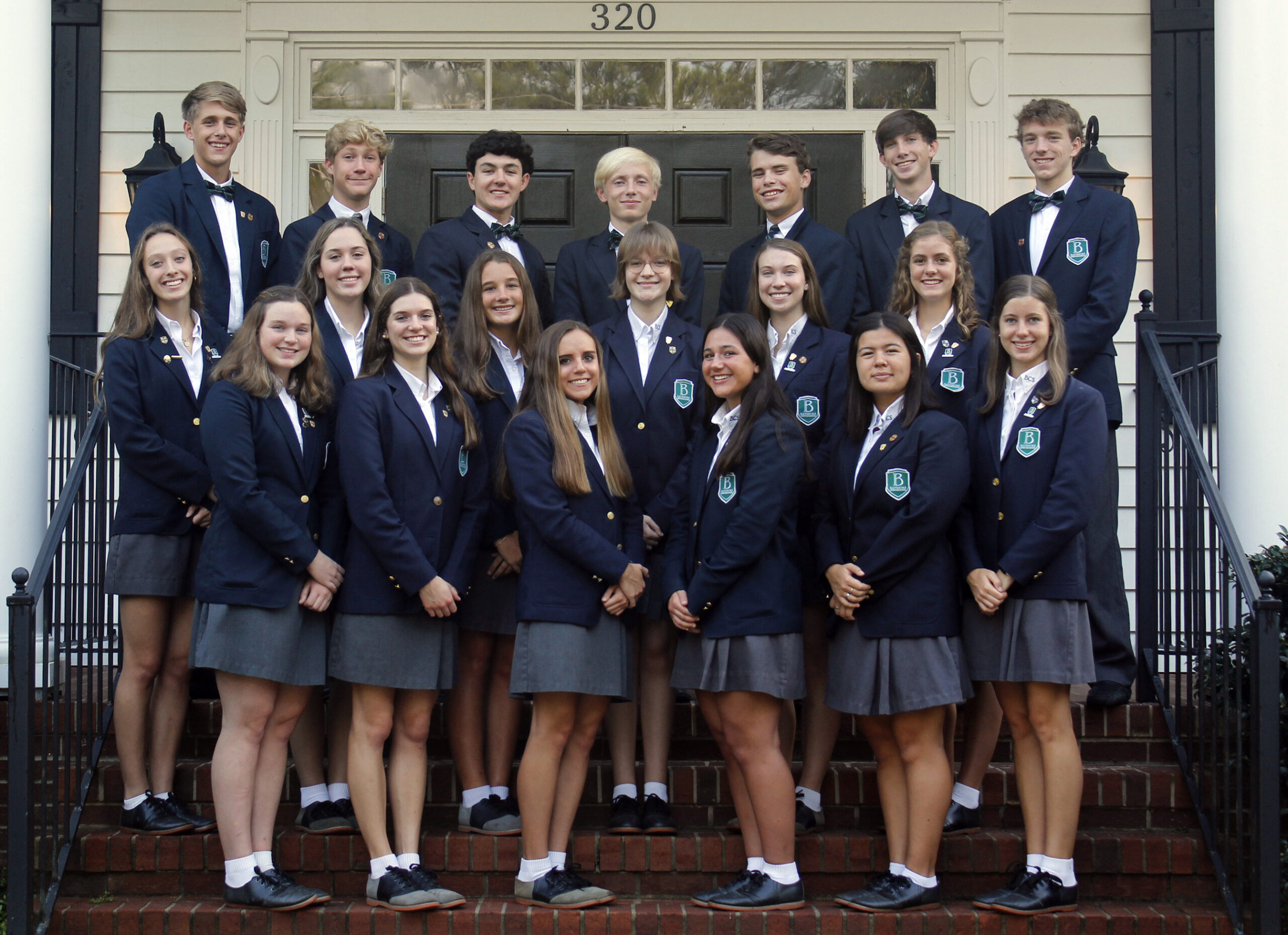 Ambassadors
The BCS Ambassador Program is part of the Office of Admissions' outreach program to prospective parents and students, and aligns with the school's focus on student leadership, school spirit, and personal expression. Founded in 2016, the program offers Student Ambassadors unique opportunities to develop leadership and communication skills in service to the school and the community. Through an application process, the Office of Admissions selects students from those currently enrolled full-time in 10th-12th grades at BCS with the desire to represent the school as they engage with school visitors.  Student Ambassadors regularly conduct campus tours, speak at school and other events, and represent the school in the community. Ambassadors will receive leadership training and develop strong communication skills throughout the course of the program.