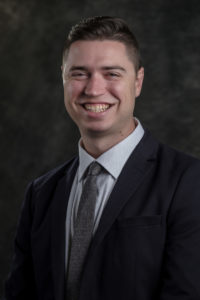 By: Justin Dillenschneider, Director of Student Life
Week of December 13th, 2021
Joy can be defined as the emotion evoked by well-being, success, good fortune, or by the prospect of possessing what one desires.  As I am writing this, it is the third of Sunday of Advent on which we celebrate the theme of joy. The end of the semester is a time to reflect on what we have learned and to celebrate all that we have seen the Lord accomplish over the last few months. For those who follow Christ, we are not promised that we will not come across hard times and struggles. Rather, we are promised that no life circumstance or temporary pain can overshadow the surpassing joy that is found in the coming of Jesus and the salvation He has provided for those who believe in Him. As we draw nearer to Christmas, we remind ourselves of the source of our joy and the fulfillment of the promise of God to defeat sin and death.
Continue contemplating joy by looking at this week's scripture readings from 
Luke 2:10-11 CSB
"10 But the angel said to them, "Don't be afraid, for look, I proclaim to you good news of great joy that will be for all the people: 11 Today in the city of David a Savior was born for you, who is the Messiah, the Lord."
1 Peter 1:8-9 CSB
"8 Though you have not seen him, you love him; though not seeing him now, you believe in him, and you rejoice with inexpressible and glorious joy, 9 because you are receiving the goal of your faith, the salvation of your souls."
And Romans 15:13 CSB
"13 Now may the God of hope fill you with all joy and peace as you believe so that you may overflow with hope by the power of the Holy Spirit."
We want to encourage you to have a conversation this week about the virtue of joy.
Consider these discussion prompts together:
What tempts you to become foolhardy or showy? 
Where have you seen people fall into apathy? Where are you tempted to do so?
What are some ways you see Christ correcting foolish or apathetic people in Scripture? 
How do we see the apostles and the early church modeling and celebrating joy?
Hymn to Sing Together: Away In A Manger