All Upper School students are encouraged to join clubs in order to develop leadership in their general areas of interest. Any student or parent may make a written request to the Upper School Principal for a desired club or activity. Upon approval, new clubs and activities may be added to the BCS program. Clubs that place an emphasis on leadership, scholarship, and community service will be approved.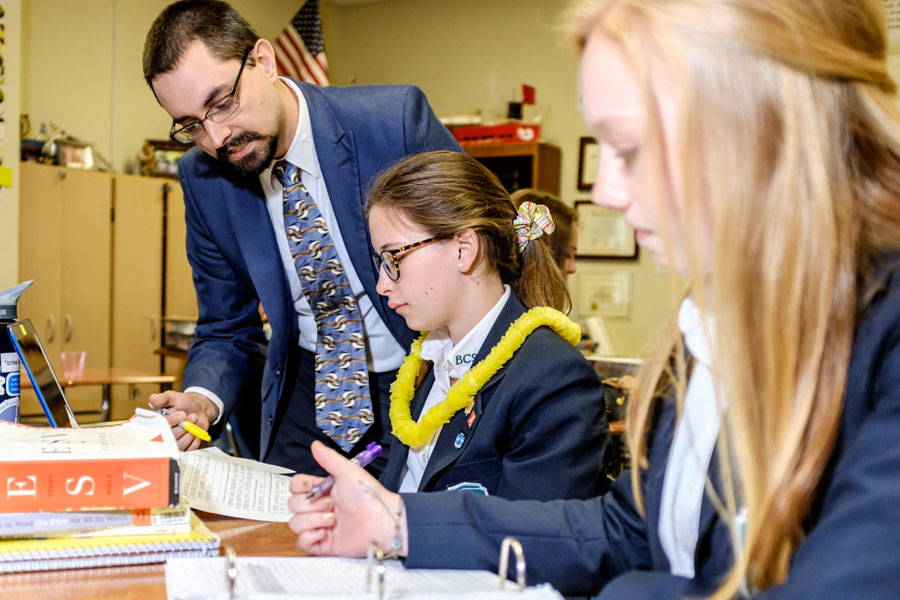 Latin Club
The Bayshore Christian School Latin Club exists for the purpose of promoting the study and enjoyment of Latin and the classical world and for the purpose of training students to compete at the state and even national level in Junior Classical League competition. The club is open to members who are taking or have taken Latin at the 7th – 12th grade level. Each year, the BCS Latin Club will prepare for competition in Certamen (quiz-bowl) and other events at the local and state level, will host local events to promote enthusiasm for the study of the classical world, and will help to plan and compete in the Alabama Junior Classical League convention in the spring.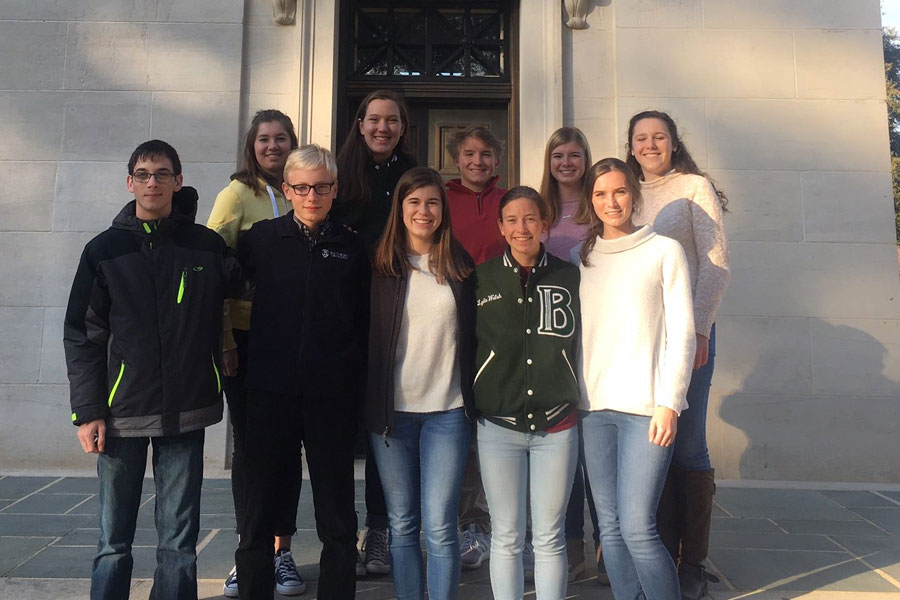 Math Club
Mu Alpha Theta is a national high school mathematics honor society whose purpose is provide recognition of superior mathematical scholarship and promote mathematical activities and competition.  All rhetoric school students may attend math club meetings and participate in math competitions.  However, membership in the honor society requires completion of Algebra 1 and Geometry and enrollment in Algebra 2 or higher, a 3.0 or higher GPA in all math coursework, and the recommendation of the BCS math department. Members should demonstrate a love for mathematics, attend monthly meetings, and participate in competitions whenever possible.  Additional leadership opportunities in the organization exist in the roles of president, vice president, treasurer and secretary. These officers are elected by the majority vote of active members. The induction of new members takes place in the fall.  Mu Alpha Theta is student-led with the assistance of a faculty advisor.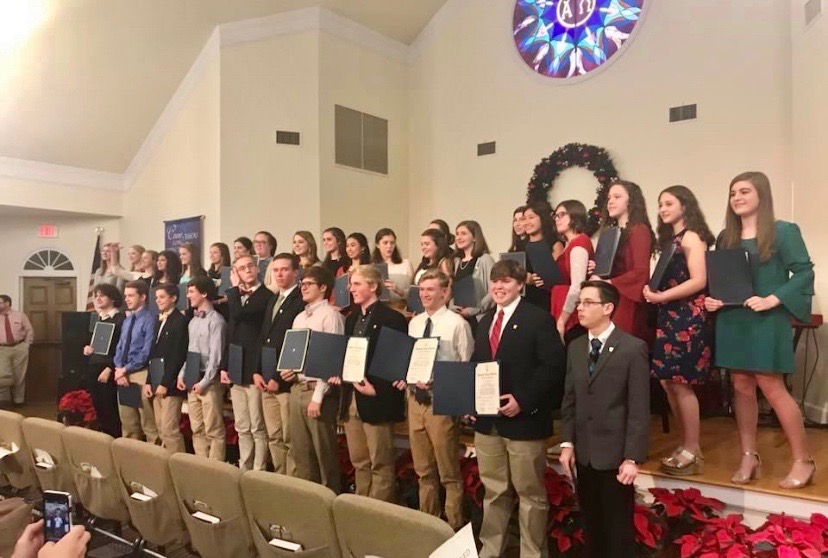 National Honor Society
Students in grades 10-12 who have a cumulative GPA of 3.60 or higher at the end of the fall semester will qualify to begin the candidate process to join the National Honor Society. This very competitive selection process requires (1) students to complete a candidate packet to provide evidence of leadership, character, and service via an essay, and (2) students to provide two recommendations from Bayshore teachers, coaches, staff, or administrators. The five-member faculty council will select the most highly qualified candidates who demonstrate the four pillars of NHS:  scholarship, leadership, character, and service.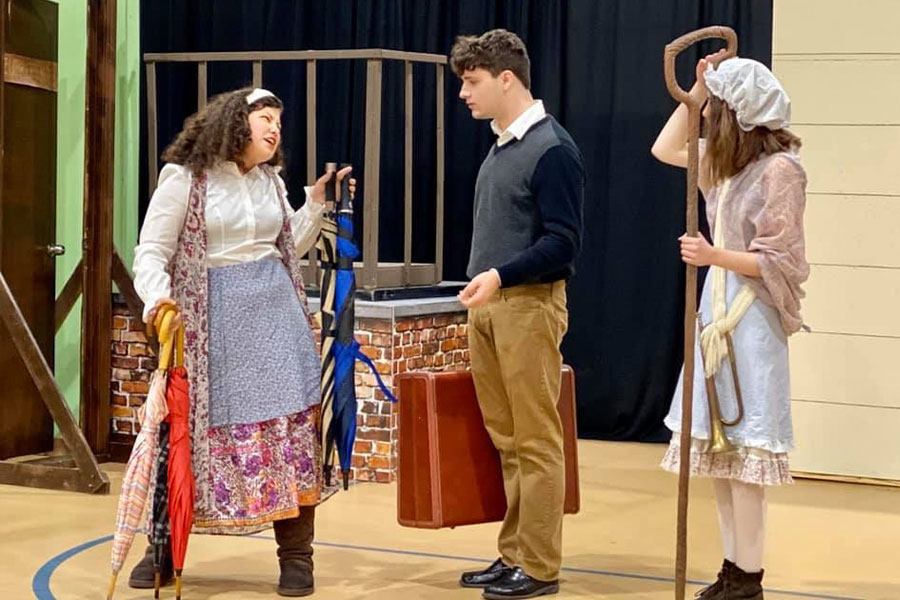 Theatre Club
The Bayshore Christian School Theatre Club serves as an outlet for our thespians to develop the necessary skills to be successful on stage. Our students learn to explore character development, develop stage presence, build confidence, hone their memorization skills, foster creativity through set design, costume design, and stage make up. Students are also able to expand their technical knowledge of lighting, graphic design, and directing. These skills are then demonstrated through our fall and spring productions each year.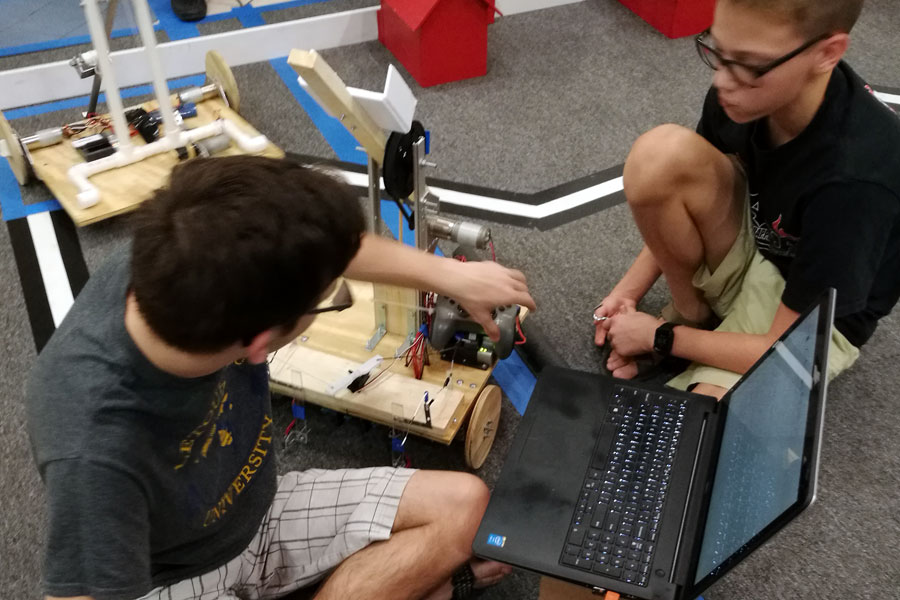 Robotics Club
The Robotics Club is open to students in 7th-12th grade. Students of all skill levels and interests are invited to take part in Robotics Club to represent BCS  in the Robotics competition each fall at the University of South Alabama. The Robotics Competition team is comprised of a Robot Design and Build committee, a Business Planning committee, a Marketing committee, and a School Spirit committee.